FIVE TIPS FOR BUILDING YOUR NEXT CAMPFIRE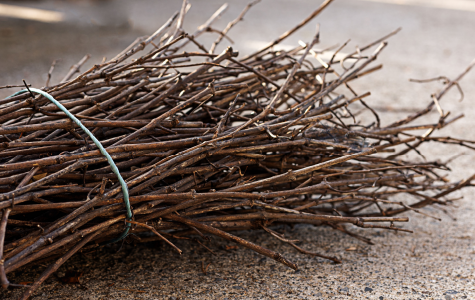 1. GATHER THE RIGHT MATERIALS
Before you think flame, think fuel. Collect small pieces of tinder that will ignite easily. Then grab larger twigs and branches for the kindling and even larger logs that can sustain a flame. Pro tip: While you gather supplies, enjoy a hearty pinch of America's Best Chew!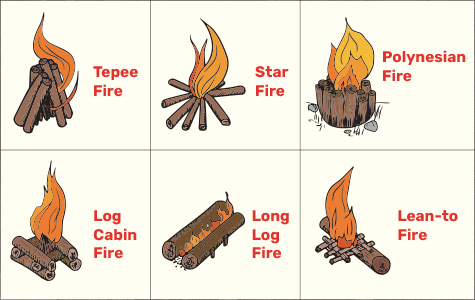 2. CHOOSE A SHAPE
Like any structure, a good foundation is key. Classic shapes like tepee, star, or Polynesian are good if you're just fire-gazing. If you're cooking up a meal, the log cabin or long log will provide you with a steadier base. Fighting the wind? Try the lean-to method.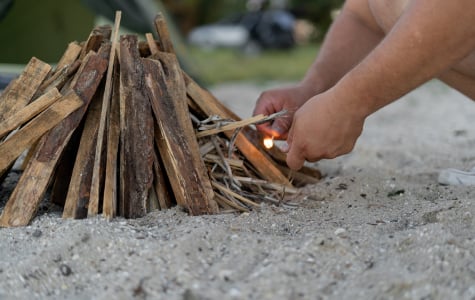 3. GET A FLAME GOING
Once you've arranged your wood, safely ignite your tinder with matches or a lighter. Add kindling until you've got a decent, sustained flame, and then add larger logs. At this point, your fire should be roaring—and your company should be impressed!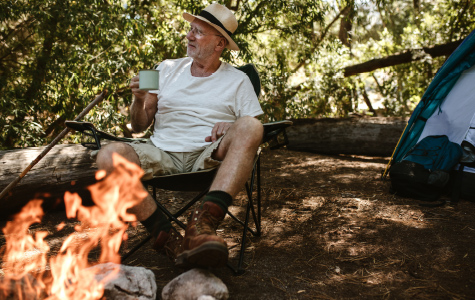 4. SURROUND YOURSELF WITH COMFORT
Sitting around a fire might feel prehistoric. But that doesn't mean you can't add a few modern touches. Set up some chairs, rest your feet on a well-stocked cooler, and of course—keep a pouch of America's Best Chew close by.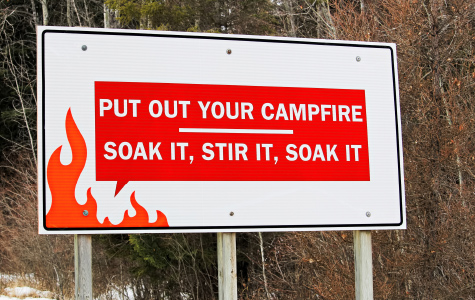 5. BE SAFE AND CLEAN UP
Out in the wilderness, fire can be a man's best friend. But it can also be dangerous. Never leave a campfire unattended. And when you're ready to call it a day, extinguish your fire safely and thoroughly. After all, we all play a part in preserving the great outdoors.