AMERICA THE BEAUTIFUL
Earlier this year, we asked you to help us choose photos for the back of our packaging.
But not just any pics. We wanted images that represented YOU – the heart and soul of America's Best Chew.
Explore the winning images below and look for these unique pouches when you purchase America's Best Chew this summer!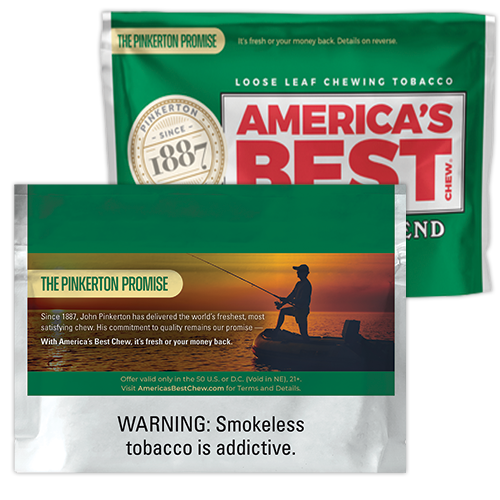 SUNSET FISHING
Modern life can get hectic. Fortunately, heading outdoors to reconnect with nature is the perfect remedy. Even if the fish aren't biting, you can still enjoy your time and America's Best Chew.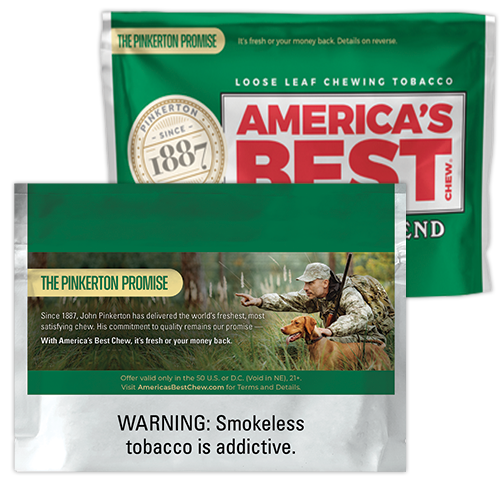 DOG ON THE HUNT
If you ask us, there's no better feeling than knowing a loyal partner has your back. Whether it's man's best friend–or the Pinkerton Promise on every pack of America's Best Chew.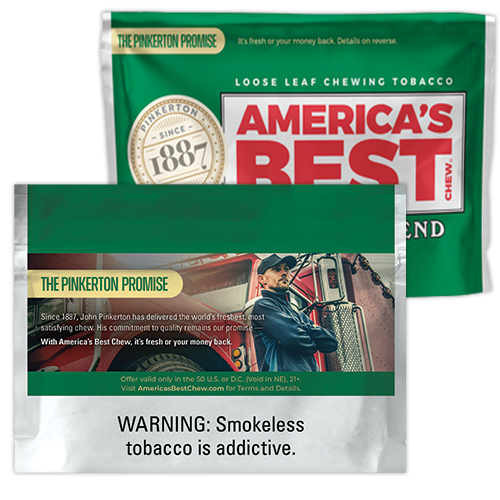 EXPLORING OPEN ROADS
America's Best Chew has always been in it for the long haul. From big rigs, to pickups, to two-wheel choppers–we're no stranger to riding shotgun.